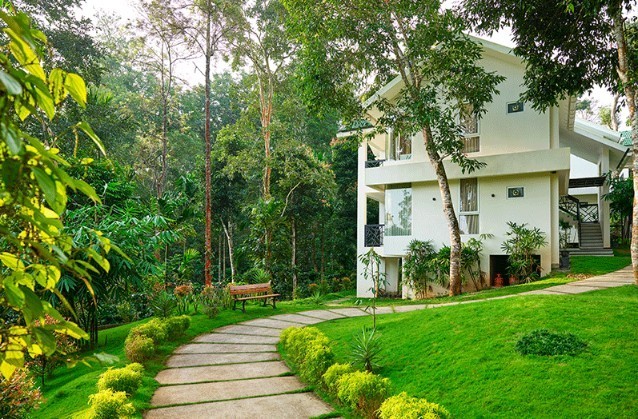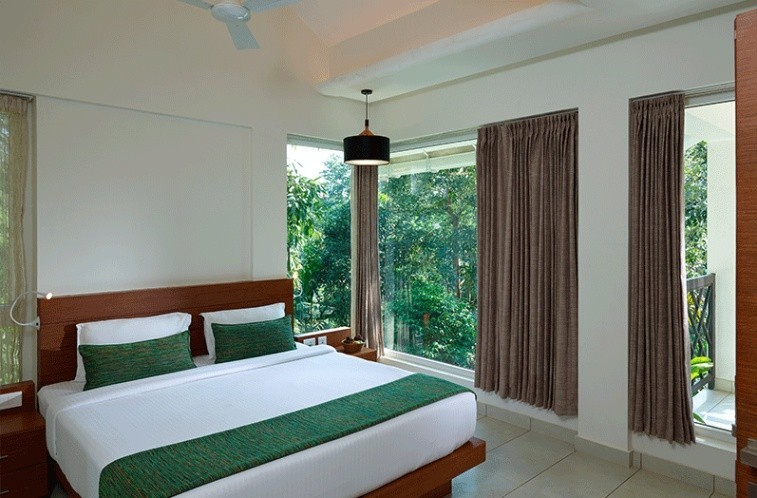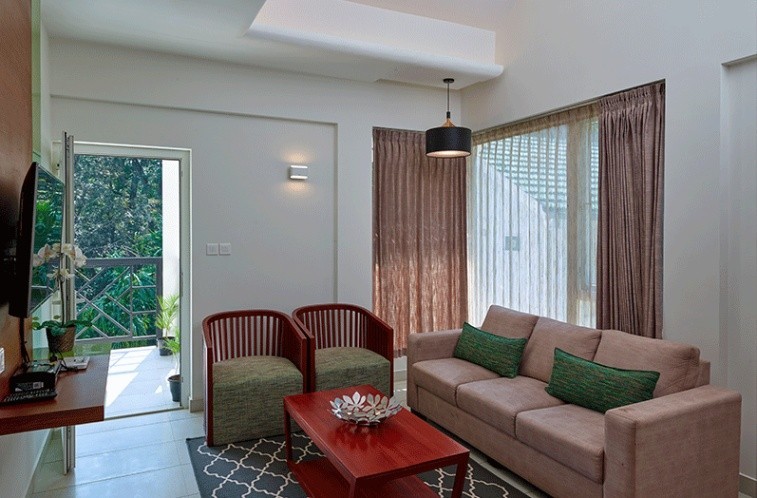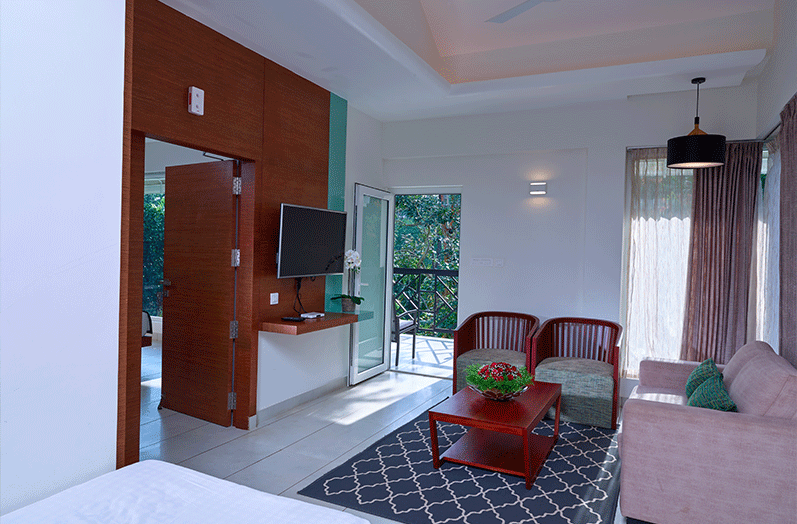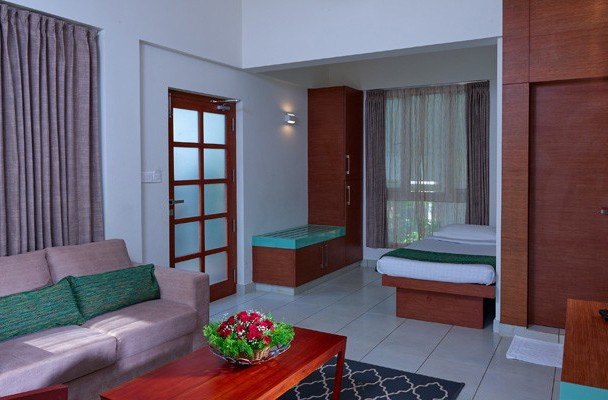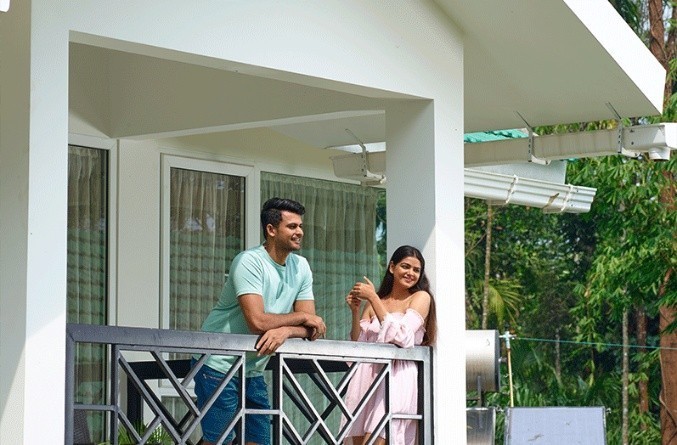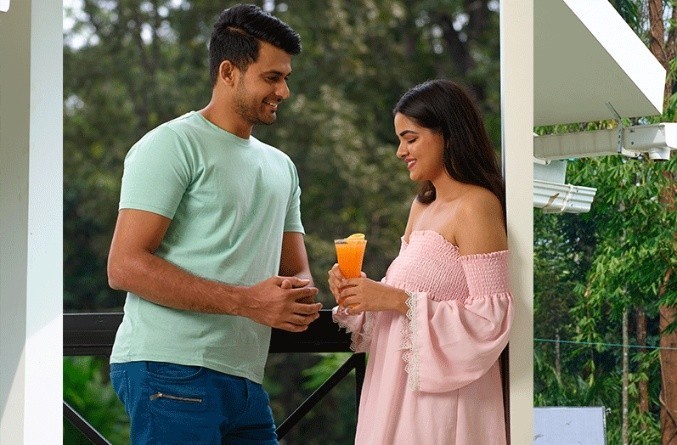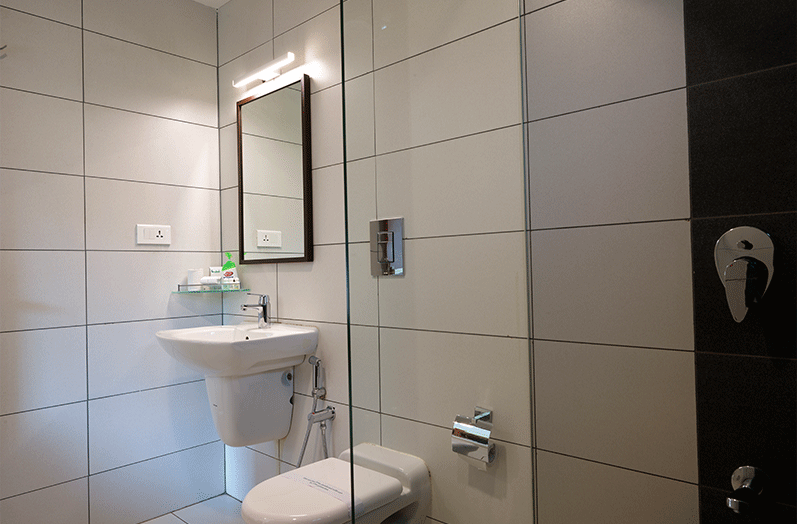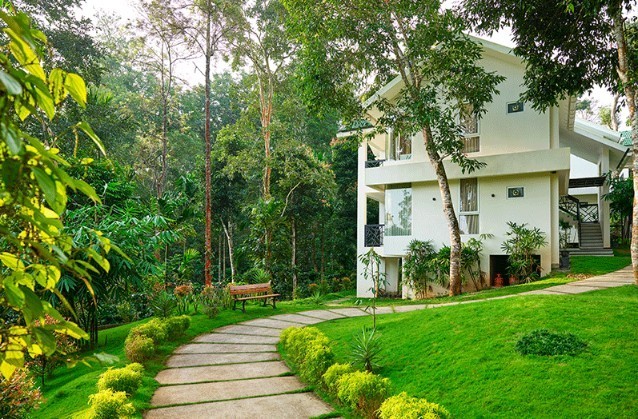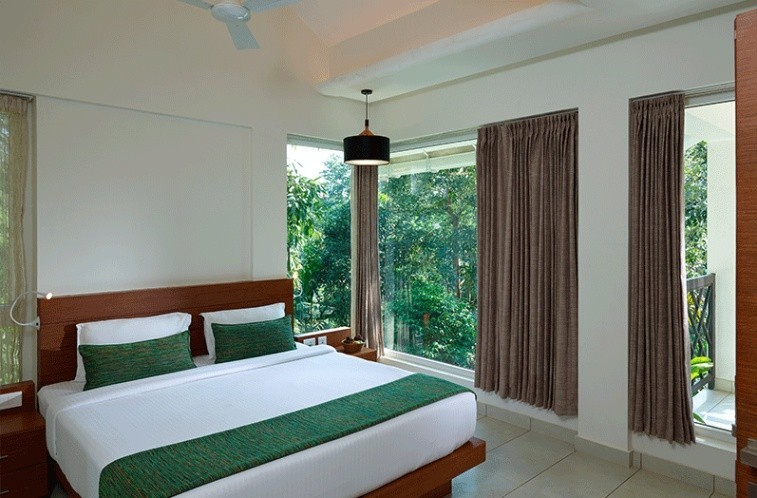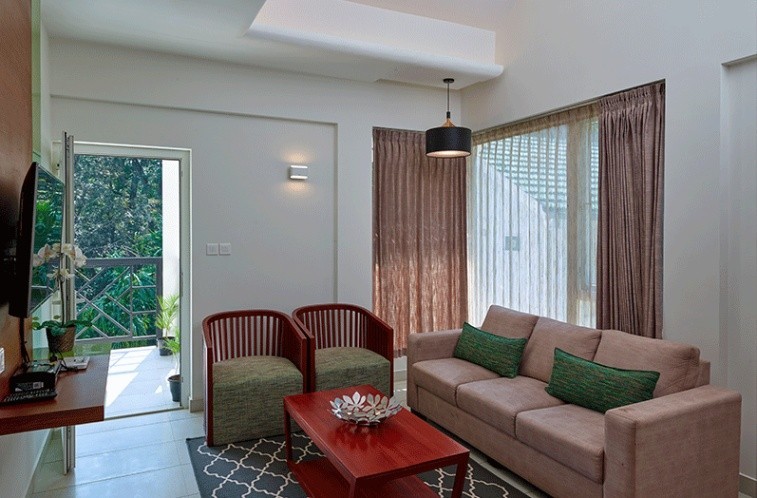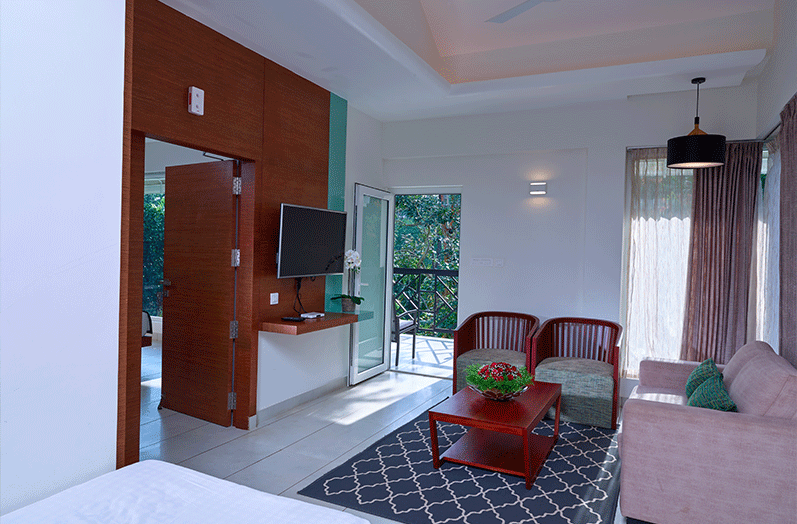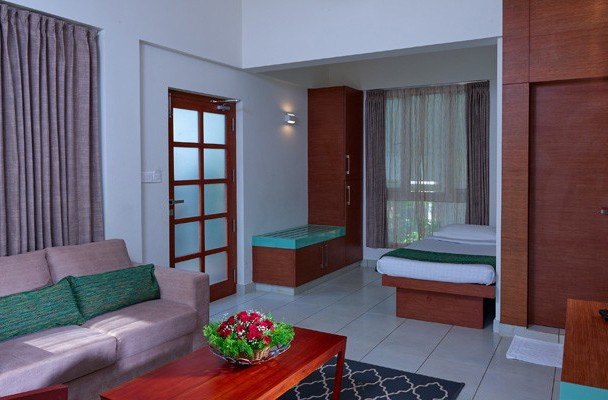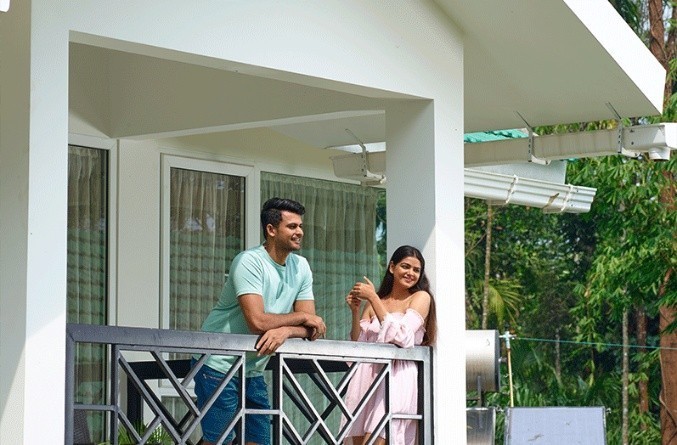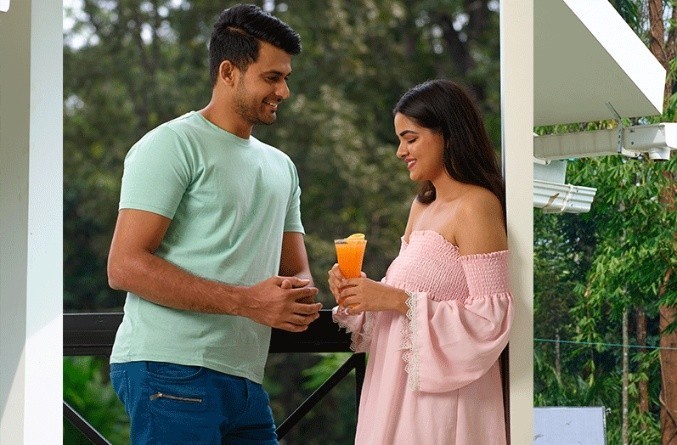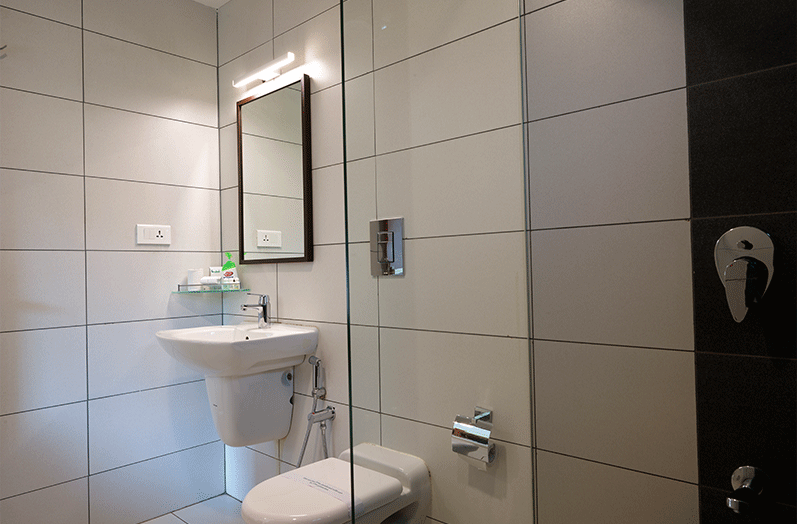 The Woods' World
Spend time amidst the woods, choose Cedar for your stay in The Woods. Methodically designed to offer an enticing holiday experience, these cottages have glass walls. Our valued guests can savor the beauty of the wild day and night. Furthermore, sit on the balcony and breath-in the beauty of the jungle, and fill your soul with some everlasting moments.
The main bedroom offers a superior stay blended with extreme comfort. The upscale arrangements are intended for extending matchless luxury at par with the global standards. These splendid cottages have a living room, with an additional attached bathroom as well, to give additional space.
Cedar invites you to nestle in the lap of supreme comfort. The perfect blend of modernity and natural grandeur, the time you spent in Cedar would remain etched in your heart forever.
The Woods promises you a grand holiday, book a cottage in Cedar today.
Cottage Amenities.
Independent Balkani ( Forest view )
Living room
Minibar
Television
Telephone/Intercom
Free Wifi
Tea coffee maker
Luggage rack
Wardrobe
What we offer
Heavenly peace offered by the green-hooded world created by The Woods at the lap of biodiversity is unmatched. Located at 2100 meters above sea level, this soul-soothing place has been designed to ensure that the magic of nature would spell a mesmerizing experience.
The Woods offers nothing less than an exceptional stay. We have designed this resort raw and real, to deliver you with something that you always wished for. Life amid the wilderness of the jungle would just evaporate the tiredness and invite you to explore the wonders with an open heart.
We have arranged fun games, entertainment, indoor sports, and a spa amid the greenery, besides activities to drive the anxieties of life away. The resort with minimalist, eco-friendly, design features will silently narrate the harmony and love of mother earth. Snuggle in the lap of mother earth and wake up to the invigorating sounds of nature around.