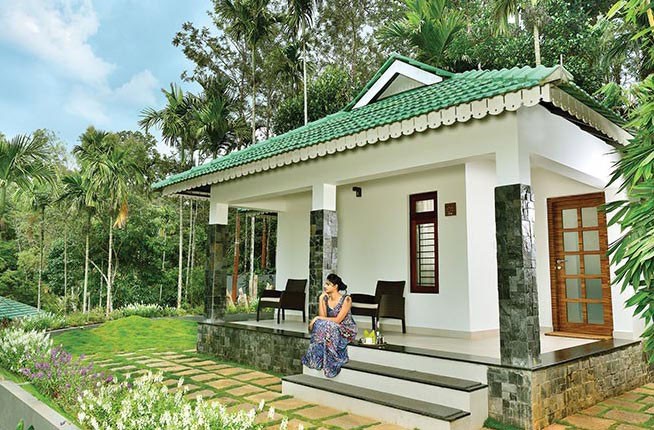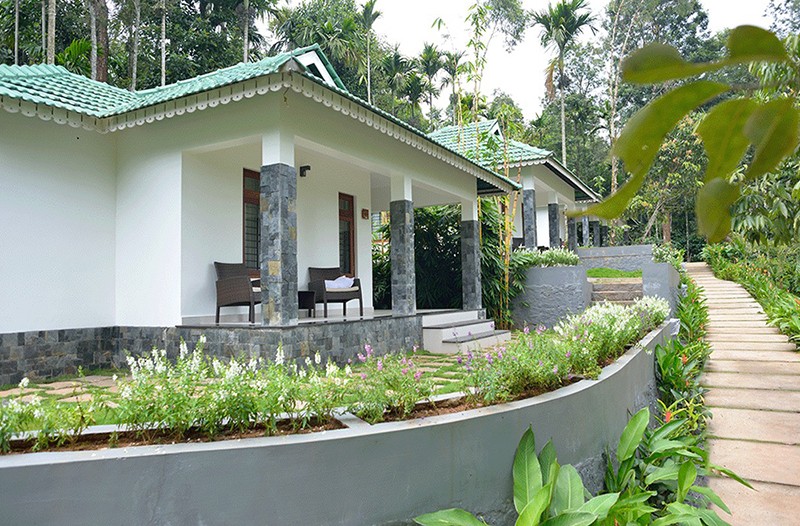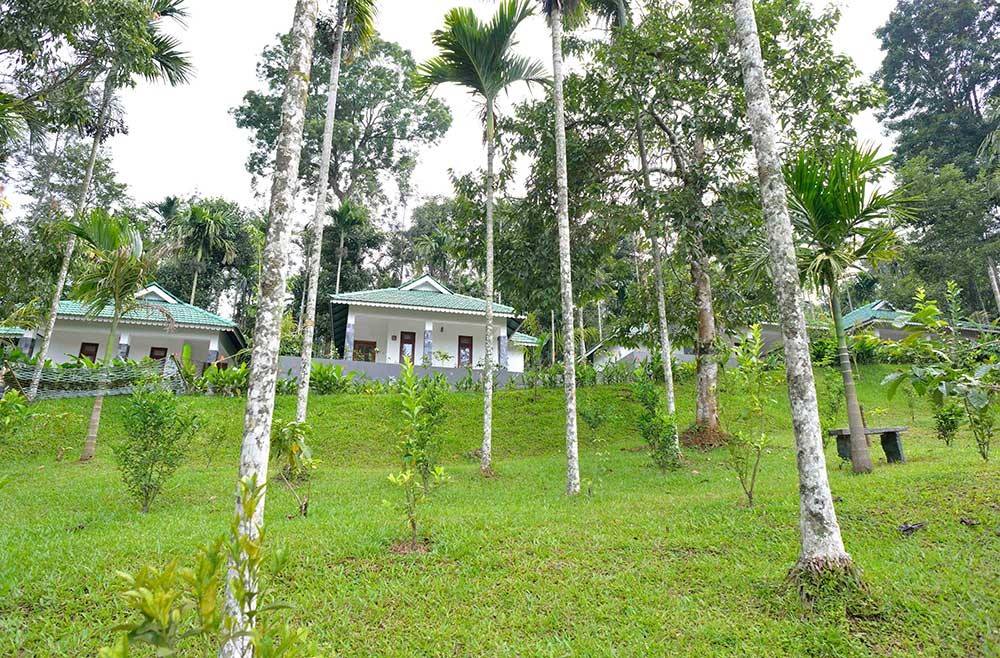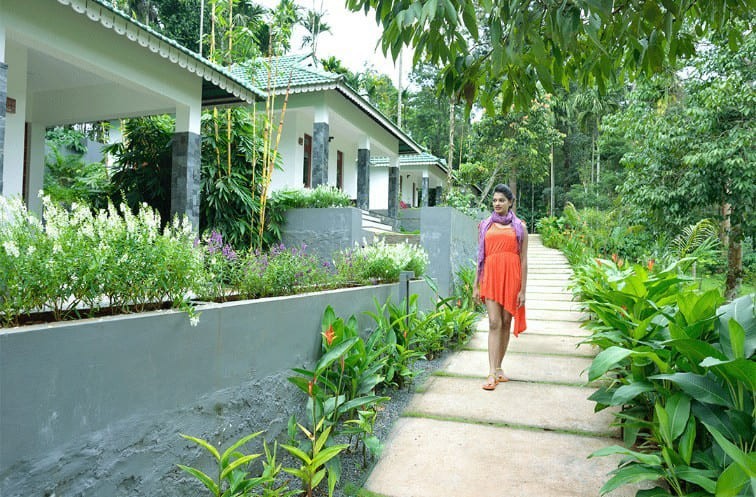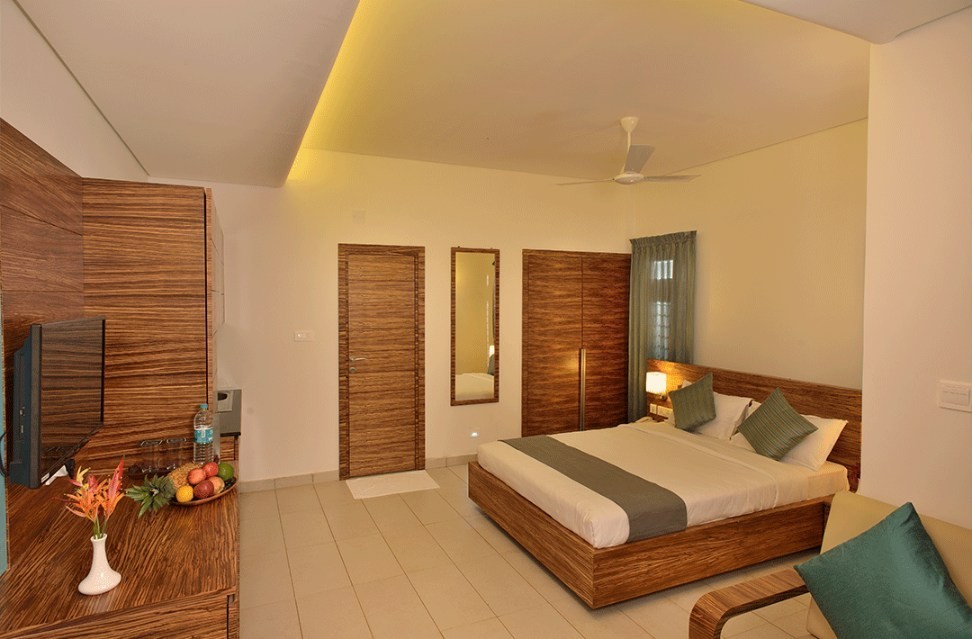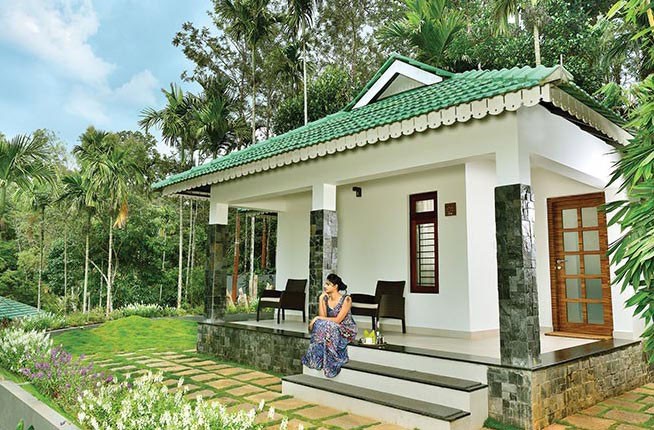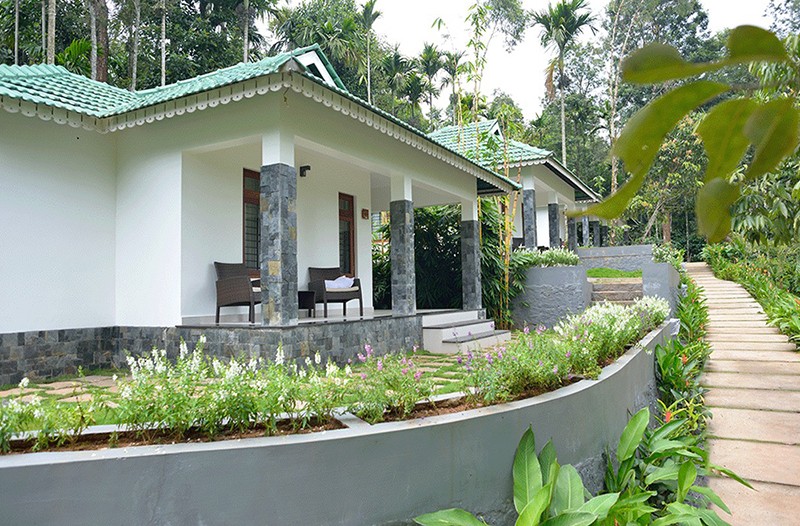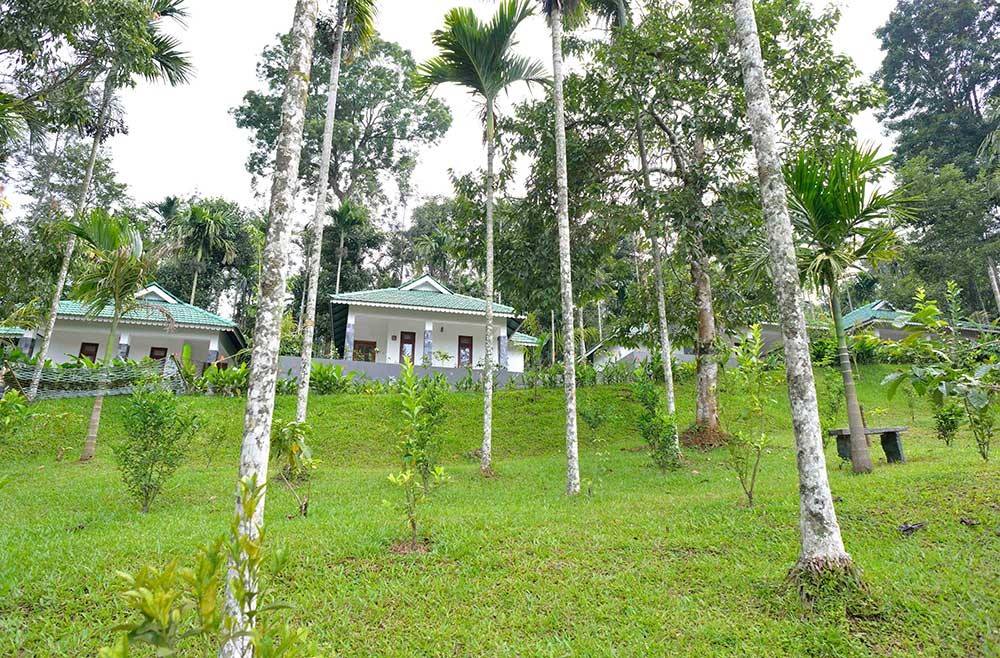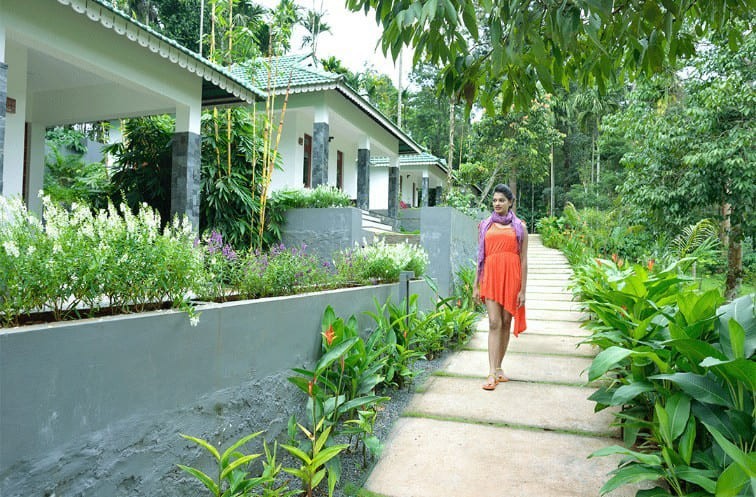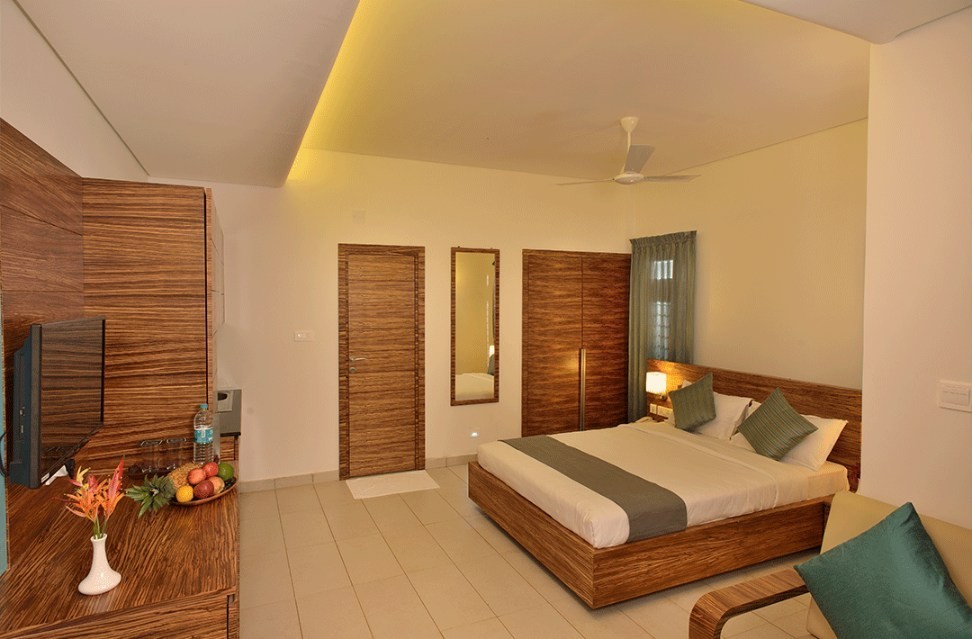 The Woods' World
Teak would envelop you with the warmth and joy of tranquility. The Individual cottages aimed to render our esteemed guests with optimal privacy and freedom. The cottages facing the beautifully landscaped Orange plants and swimming pool will offer a mesmerizing stay. Sit on the verandah sipping coffee, while the greenery around elevates your spirit.
We offer a classy stay amongst nature's beauty. Traditionally designed with minimalist design features, at the same time, having an elegant appeal, the cottages will remain one of your favorites forever. We welcome you to The Woods for a grand holiday trip that would remain one of a kind for your entire lifetime.
Teak is a cocoon of serenity, comfort, and joy. Embracing the beauty of natural charm to the core. Gift your family an indelible trip.
Book a cottage in Teak, The Woods, today.
Cottage Amenities.
Television
Telephone/Intercom
Free Wifi
Tea coffee maker
Independent Veranda/Sitout
Sofa
Luggage rack
Wardrobe
What we offer
Heavenly peace offered by the green-hooded world created by The Woods at the lap of biodiversity is unmatched. Located at 2100 meters above sea level, this soul-soothing place has been designed to ensure that the magic of nature would spell a mesmerizing experience.
The Woods offers nothing less than an exceptional stay. We have designed this resort raw and real, to deliver you with something that you always wished for. Life amid the wilderness of the jungle would just evaporate the tiredness and invite you to explore the wonders with an open heart.
We have arranged fun games, entertainment, indoor sports, and a spa amid the greenery, besides activities to drive the anxieties of life away. The resort with minimalist, eco-friendly, design features will silently narrate the harmony and love of mother earth. Snuggle in the lap of mother earth and wake up to the invigorating sounds of nature around.