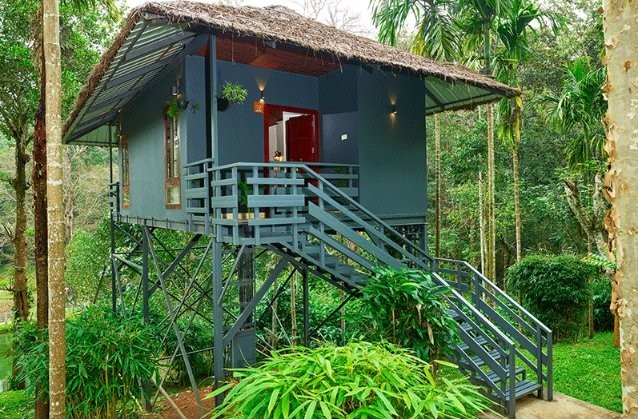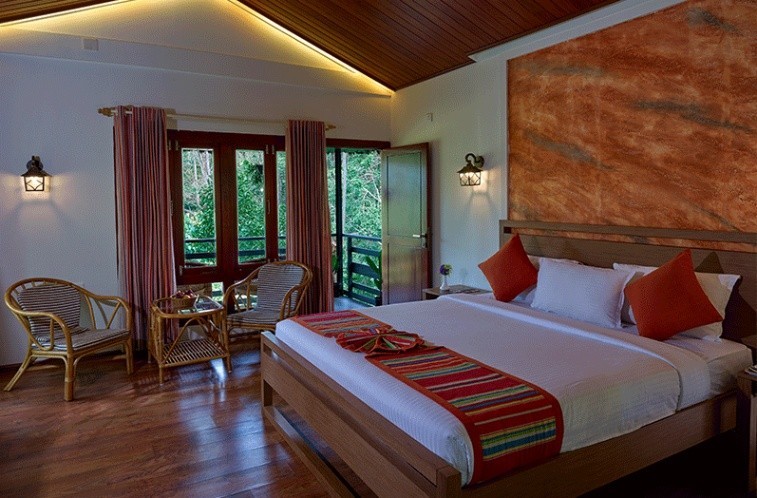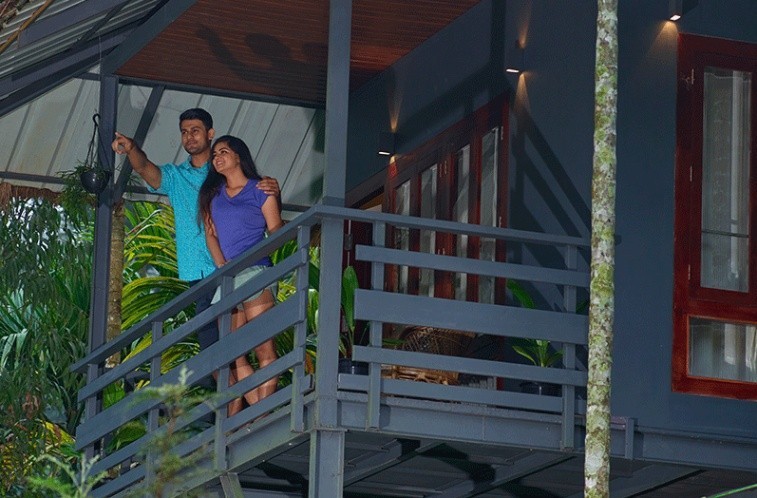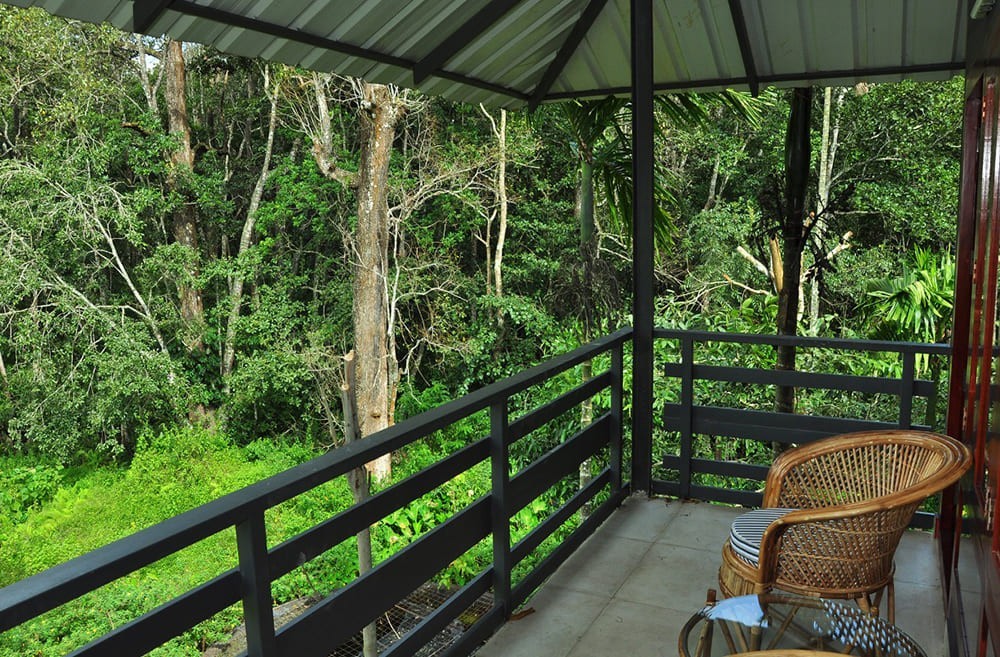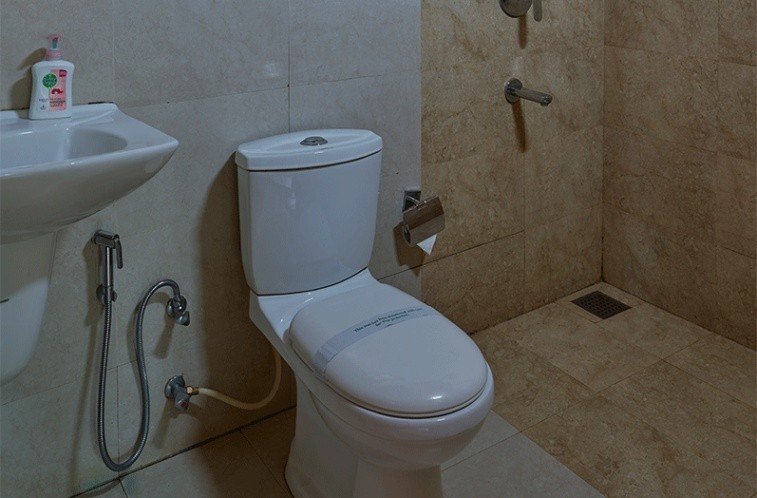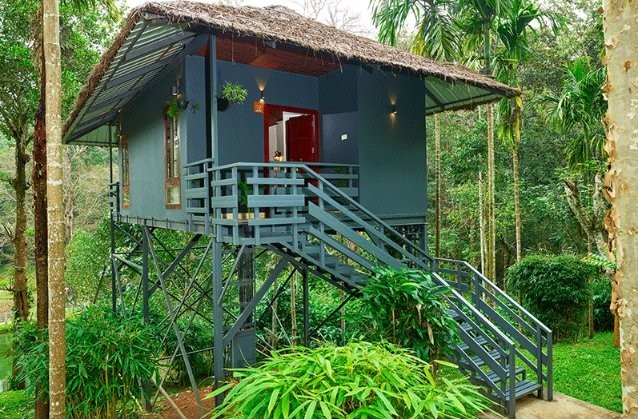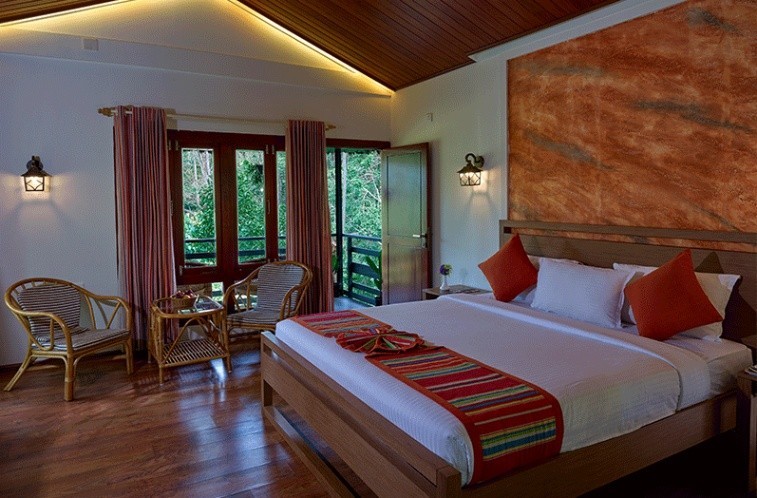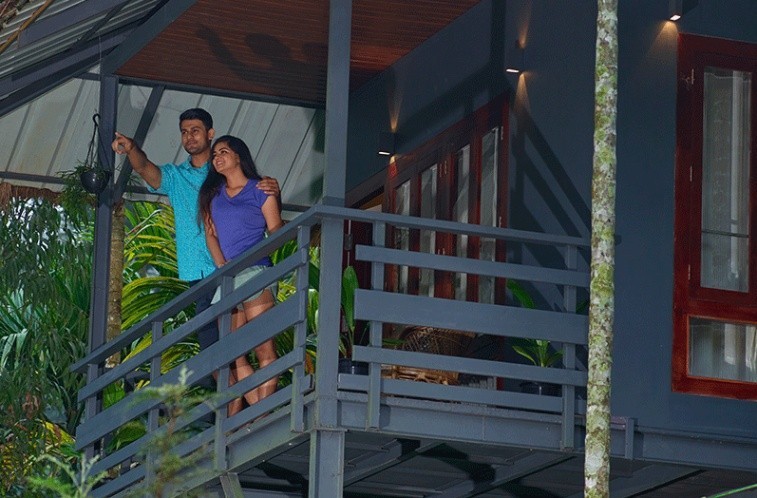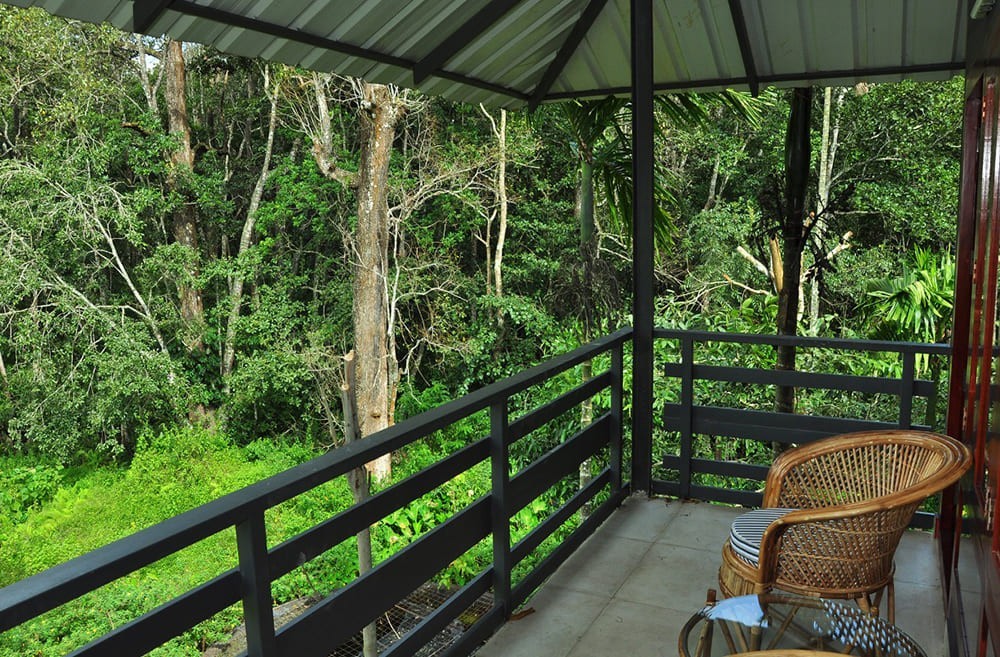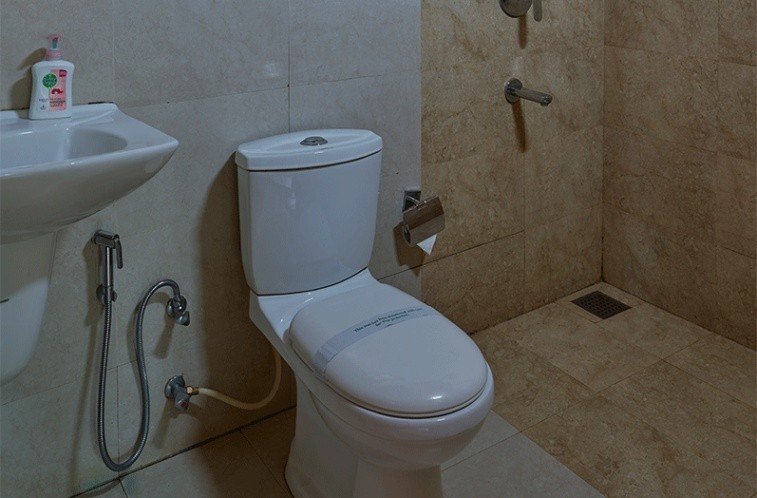 The Woods' World
Ebony consists of our distinctively designed cottages that are positioned elevated from the ground, in a treehouse concept. The two individual cottages from this category stand tall amidst the jungle, offering a close view of the wilderness around. It offers an unparalleled feeling that would permeate into your soul and remain nestled there. The forest, part of Muthanga Wildlife Sanctuary, promises high probabilities of wild animal citing. Experience the grandeur of the woods from these marvelously designed cottages.
Ebony has been designed to render an exemplary stay for our esteemed guests. Plunge in and imbibe the glory of nature with the accommodation located amid the wild. Located in proximity, our guests can also have a view of our fishing pond and organic farm from the cottages. The individual balcony offers a space to sit with your spouse, weaving moments that would remain in your memory for the entire lifetime.
Stay in Ebony and make your trip as exciting and marvelous it could be. To book a cottage, dial us now.
Cottage Amenities.
Independent Balkani ( Forest view )
Minibar
Television
Telephone/Intercom
Free Wifi
Tea coffee maker
Luggage rack
Wardrobe
What we offer
Heavenly peace offered by the green-hooded world created by The Woods at the lap of biodiversity is unmatched. Located at 2100 meters above sea level, this soul-soothing place has been designed to ensure that the magic of nature would spell a mesmerizing experience.
The Woods offers nothing less than an exceptional stay. We have designed this resort raw and real, to deliver you with something that you always wished for. Life amid the wilderness of the jungle would just evaporate the tiredness and invite you to explore the wonders with an open heart.
We have arranged fun games, entertainment, indoor sports, and a spa amid the greenery, besides activities to drive the anxieties of life away. The resort with minimalist, eco-friendly, design features will silently narrate the harmony and love of mother earth. Snuggle in the lap of mother earth and wake up to the invigorating sounds of nature around.